Order Flowers now for guaranteed delivery before Erinia's visitation.
Erinia Freeman
Erinia Freeman transitioned on Monday November 8, 2021 at home in Virginia Beach, Virginia
Memories last a lifetime only if you share them.
On behalf of the family, we encourage you share your personal experiences and preserve the memory of Erinia for future generations to come.
Be the first to post your most treasured memory of Erinia. Show your support by sharing a personal message or story on the tribute wall, meaningful photo or video, and/or sending a gift or flower.
Follow us:
Facebook at E. Vaughn Wray Funeral Establishment
Instagram @evaughnwray
To order memorial trees or send flowers to the family in memory of Erinia Freeman, please visit our flower store.
---
Guestbook
A candle was lit in memory of Erinia Freeman
Daniel Tillman Nov 26 2021 11:19 PM
My deepest sympathies and condolences to my cousins at this time. I pray that God will bring peace to your souls.
Tamara Day Nov 19 2021 5:54 PM
A candle was lit in memory of Erinia Freeman
Tamara Day Nov 19 2021 5:49 PM
To my dear cousin Erinia: I thank you so much for keeping in contact with me over the years, right up to your illness. You were a brave soldier during your battle. Rest in peace now like Uncle Elijah, Aunt Catherine and Anthony. I thank you most of all for giving me your daughter Hope's phone number in case our communication dropped and unfortunately it did. Love you forever, cousin.

Janice Smith Nov 16 2021 10:34 AM
A photo was added for Erinia Freeman
Adriel Stewart Nov 14 2021 3:25 PM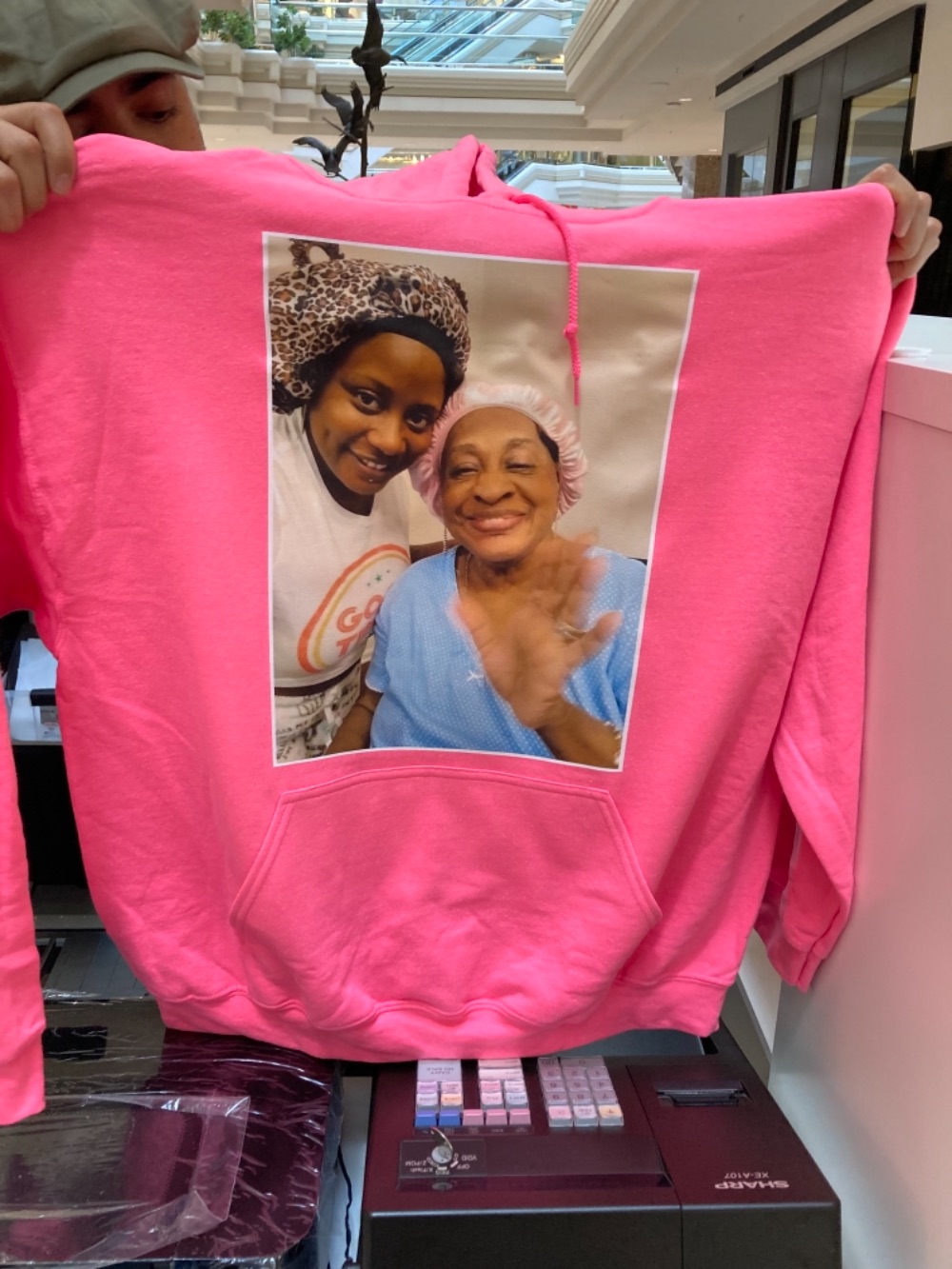 I had so many precious moments with Erinia , she's my mother . She was my life source she poured into me strenght and energy I thought I gave myself. I'm missing you so much but I know you're in a better place. Rest well my beautiful Mommy.
Christina Nov 13 2021 8:07 PM
Grandma there is not one day that guy by I don't think about you I love you so much
Anjelica Tillman Nov 13 2021 4:56 PM
Ma was the light of our lives. She is loved cherished and missed.
Hope Nov 13 2021 4:07 PM
I love u granny panties😍😍😍😍😍
Adriel Stewart Nov 13 2021 3:14 PM
Always a warm smile and inviting presence.Grandma I love you more than life itself! You Rest well you southern bell imma miss you, but I am proud to have known you!
Daniel Tillman Nov 12 2021 8:01 AM
Show More Entries